Venue

---
Université catholique de Louvain - Brussels Woluwe Campus

EAHIL 2012 Conference will be hosted on the Brussels campus of Université catholique de Louvain.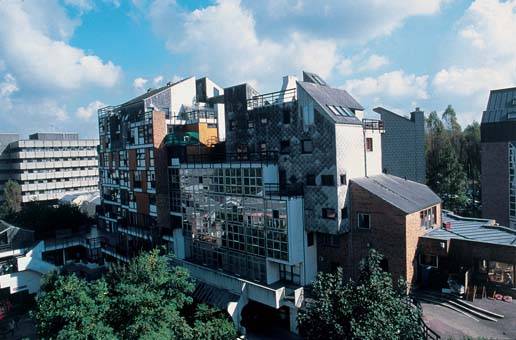 Brussels Woluwe is the home of the Faculty of Medicine and the principal university hospital, les Cliniques universitaires Saint-Luc. Institutes of higher education, a primary school, a sports complex and leading companies have transformed the campus into a lively, densely populated space, frequented by 26 000 students, patients, employees and visitors every day. (read more...)
How to get to UCLouvain Brussels campus:
Metro: Line 1 (direction Stockel) , Alma station
Bus (STIB): 42 (stop "Dunette", Hippocrate Avenue) , 79 (stop "Auditoires UCL", Mounier Avenue)
Continuing Education Courses (CEC)
Continuing Education Courses (CEC) will be hosted on July 2 and 3 in "Centre faculté", "Vecquée" and "Pasteur" meeting rooms.
Conference sessions
Conference sessions will be hosted, from July 4 to 6, in central lecture halls ("Centraux" on the campus map).
Campus map
Click on the map for a larger view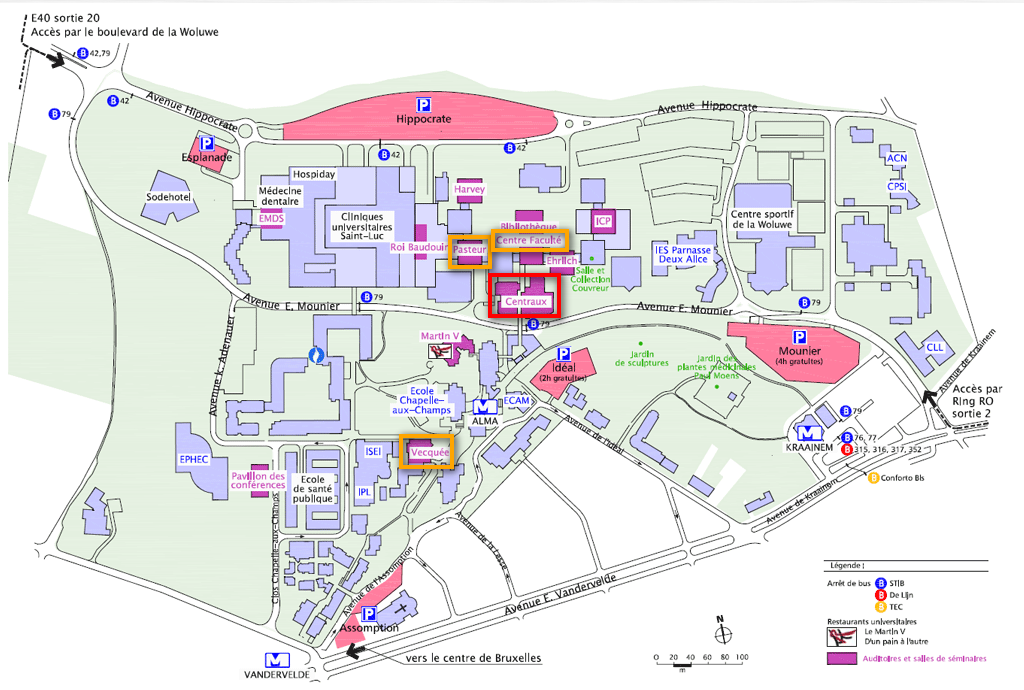 See also the Googlemap EAHIL2012 .
---