First Timers' Cocktail
by administrator on Thu, 03/29/2012 - 20:50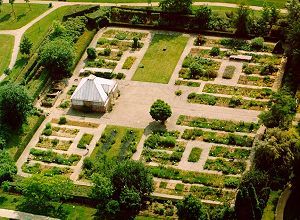 Due to uncertain sunny weather, the First timers' event will be a walk from the "Bibliothèque" building to the "Jardin des plantes médicinales Paul Moens" (medicinal plant garden). From there, we will turn back to the "Bibliothèque" main hall where the reception will be held.
Meeting point:
17.30 in the main hall of the "Bibliothèque" building

.
Cost:
The price of this cocktail is included in the registration fee only for the First-Timers.
Dress code:
Casual
Description:
This medicinal plants garden was created, in 1975, by two botany professors, Paul Moens and Jean-Pierre Auquière, with the help of pharmacy students. Now, with the help from the University and the Brussels Region, it is situated in a larger, public park in which were placed about ten contemporary sculptures.
Links: