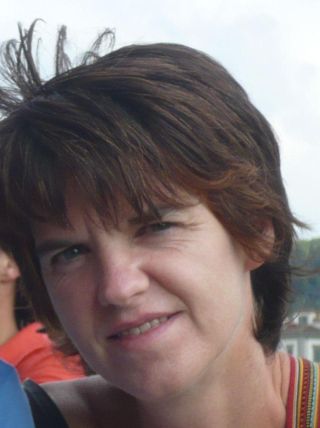 Françoise VANDOOREN (Free University of Brussels) has been holding her current position of Attaché at the Libraries Head Office at the Université libre de Bruxelles since 1999. She holds a Master Degree in Linguistics and worked as a researcher in computational linguistics in the past, and participated in various European R&D projects. In her current position, she has been dealing with library management issues, digitization activities, institutional repository, open access and copyright issues. She has been involved in the Open Access Working Group of the European University Association and initiated the Scholarly Communication Group in UNICA (network of universities from the capitals of Europe). She has also served as an independent expert in the evaluation of EU projects for the 7th Framework Programme.

Prof. Dr Martin VALCKE (University of Ghent) is full professor in the field of 'Instructional Sciences' at the Ghent University, Belgium and head of the Department of Educational Studies in the Faculty of Psychology and Educational Sciences. Building on his PhD-work in the field of educational information sciences, his actual field of research focuses mainly on the innovation of Higher Education and the integrated use of Information and Communication Technologies (ICT). In addition, he is promoter of studies in the field of performance indicators, teacher education, ICT in primary schools, learning styles and learning approaches.

Raf Mertens (1956) is General Director at the Belgian Health Care knowledge Centre (KCE) since 2009. He obtained his diploma in medicine at K.U.Leuven in 1981 and in tropical medicine at Institue of Tropical Medicine (Antwerp) the same year and then worked as a physician for four years in Kivu (Congo). From 1985 to 1997 he was in charge of the national programme for monitoring hospital-acquired infections at the ISSP (Institut Scientifique de Santé Publique). At the same time, he continued his studies as a medical hygienist (1986 at K.U.Leuven) and epidemiologist (1989, at the London School of Tropical Medicine and Hygiene). He was coordinator of the European HELICS programme for the harmonisation of registration networks for hospital-acquired infections.
In 1997, Raf Mertens became responsible at the Alliance Nationale des Mutualités Chrétiennes for healthcare data analysis and feedback and the development of quality promotion programmes, mainly in collaboration with hospitals. From 2006 to 2009, he has been the head of the Research and Development department of the Mutualité Chrétienne. In addition, since 2001 he has been actively involved in the development of the Agence Intermutualiste (AIM-IMA). He was vice-president of the Conseil National pour la Promotion de la Qualité des soins de santé (CNPQ) and member of the Board of Directors of the Belgian Health Care Knowledge Centre (KCE).